Playfully awaken your authentic creative expression and experience whole embodied pleasure
Hello I'm RAYNEFYRE grayce
[ rān fīʹər | grās ] they/them ⚧
I am a queer-hearted transformation guide, erotic bodywork practitioner, embodiment facilitator, artist and digital designer. I spend my time playfully queering the intersections between embodied erotic pleasure, gender expression and heart centred spirituality.
My current offerings are built on exploring your authentic pleasure and personal ecstatic connection through intention, breath, movement, touch and play. Let's share tools for cultivating self-love, compassionate inquiry, authentic emotional relating and queer erotic embodiment.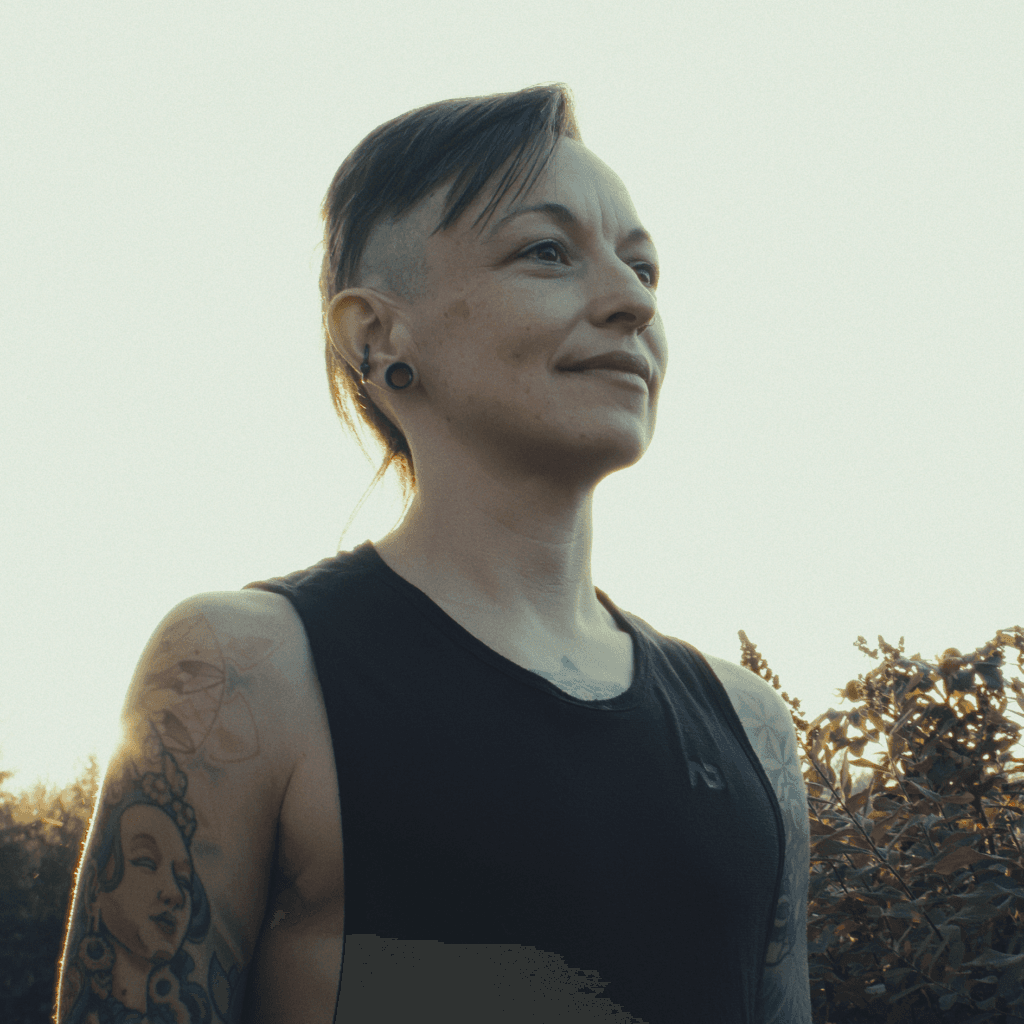 Zukaro Production Services
Book a discovery call to learn more about my client driven, erotic whole-body awakening massage, self-love coaching, ecstatic breathwork and communal erotic ritual.
Raynefyre is an exceptional communicator and is adept at creating safe space to experience deep pleasure, profound healing and expanded awareness. Since my session I have felt supercharged and full of buoyant, vibrant energy.
JQ | Vancouver, BC
Explore Queer embodied awakening: Integrating breath, movement, touch & erotic play
I offer, trauma informed, erotic body awakening massage with a focus on curious, whole body exploration and expanding sexual pleasure. I work with queer hearted women, trans and gender non-conforming folks beyond the binary who are interested in surrendering to the magic of asking to receive. I also offer guided ecstatic breathwork journeys for individuals, couples, triads and groups.
I like to play. I desire to share my access to all kinds of fun toys and equipment. Is there a fantasy you've been hiding in secret? Perhaps you're ready to experience a new sensation? Let's co-create and adventure together.
Bodywork
How would you like to be touched?Experience the exact quality of touch you desire. I offer sensual massage, scar care and whole body awakening erotic trance bodywork.
Breathwork
This offering for anyone who is curious about exploring guided breathwork. In our time together, you will be shown basic breathwork techniques that will support navigating nervous system regulation and offer cathartic energizing...
Embodiment Coaching
Curious about embodiment and how you can have more of it in your life? I offer queer transformation coaching for folks who are seeking self compassion & attunement, expanded pleasure, limiting belief work and authentic coming out support.
format_quote
I have noticed more calm and clarity in my body since the Ecstatic Breath workshop with Raynefyre. The breath medicine that they gave me is turning out to be a wonderful tool for navigating my busy life.
format_quote
Curious about ecstatic breathwork or erotic bodywork?
Book a complimentary call to discover how I can support your journey towards authentic sexual expression and erotic embodiment. Together we will co-create the ideal sessions to reach your deepest desires.