RAYNEFYRE grayce
I am a queer-hearted transformation artist, digital designer, ecstatic breath and body work practitioner. I like to spend my time playfully queering the intersections between embodied sexual pleasure, gender expression and heart centred spirituality.
A student of Somatic Sex Education, my current passion is exploring PLEASURE and ecstatic CONNECTION through TOUCH. Let's share tools for cultivating selfLOVE, compassion, authentic emotional expression and QUEER erotic embodiment.
Book a discovery call and learn more about my client driven, erotic whole-body awakening MASSAGE, guided MOVEMENT and ecstatic BREATH exploration.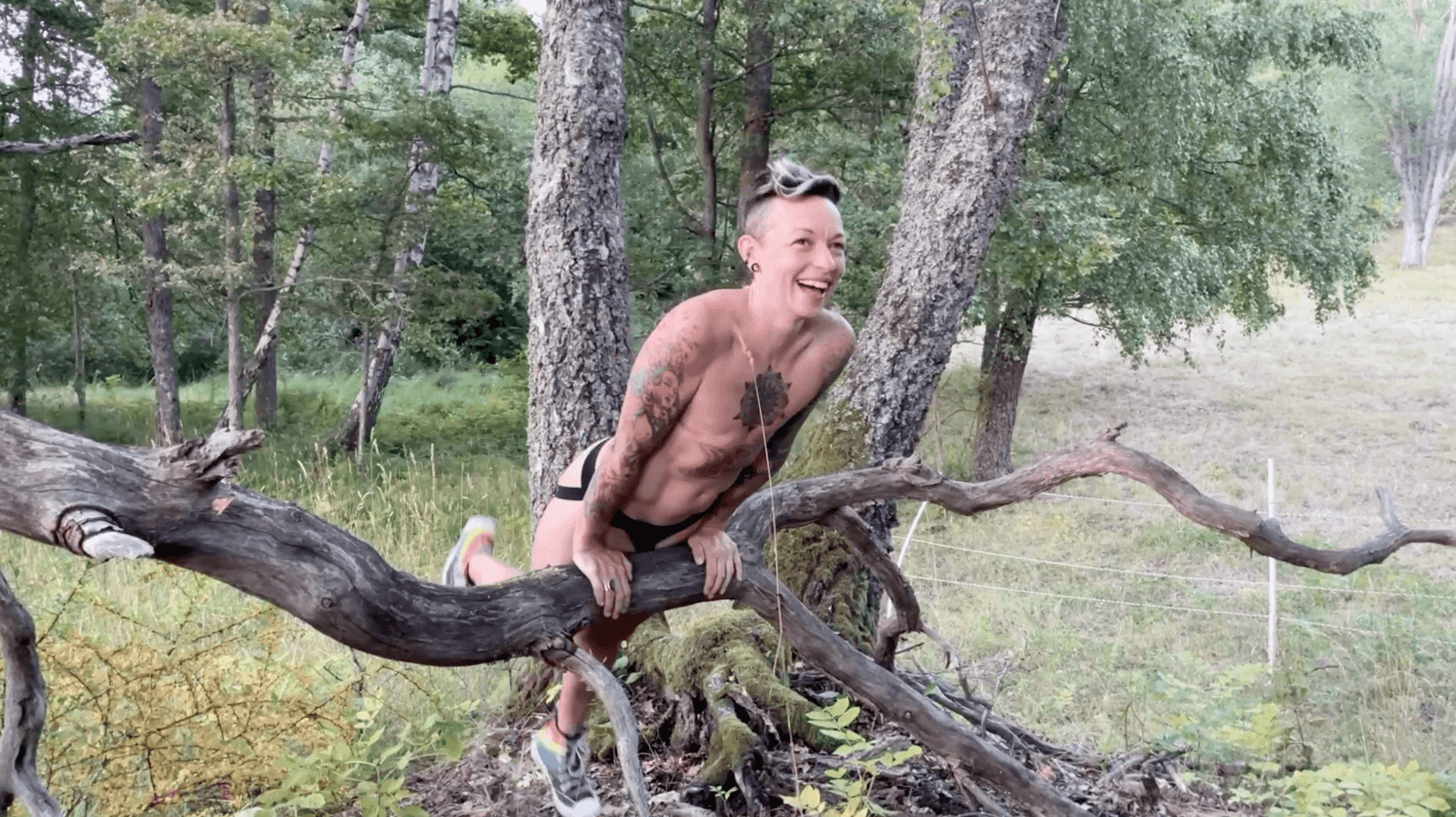 Their Experience
I am a graduate of the Urban Tantra Professional Practice Training Program and a lifelong seeker and practitioner of queer-based-spirituality.  A curious cultivator of surrender based, vitality promoting, pleasure focused practices, giving space to sensations, and relief of tensions, blockages or numbing disconnect. My most valuable learning is to be present with what is and meet it with GRACE.
With a focus on playfully cultivating pleasure through queer embodiment, I am devoted to be of service to the desires of women, trans, and genderful expressions beyond the binary.
Since 2017, I have travelled to co-facilitate ecstatic breath journeys for groups ranging from 8-50 at Stockholm PRIDE and Scandinavia's regional BURN events. My Swedish dream-team and I founded a queer-centred camp at the Borderland. It's basis is on providing a safer ritual space for connection to radical self love and expression, queero-tantra inspired workshops and kinky play. Our venue welcomed other burners to host their own intimacy workshops and events in our bookable space throughout the week. Together we have produced Solstice communal erotic rituals both in retreat and online during the global lockdowns of 2020.
During these last couple of years, I was the co-founder of a Vancouver queer event collective of transformational heartists, who gather 2-3 times a month for workshops, ceremonies, and community events. We hosted a variety of counter-normative events including, neo-tantra, sensual bodywork, boundaries & consent, compersion, swingers lifestyle, therapeutic kink, alternative medicine.
Presently, I am enrolled as a student with the Institute of Somatic Sex Education. Here I find belonging within an ethical body of qualified community sexperts, queerdos and an abundance of resources. Currently, I am working on my final project. Together with my mentors, I am developing a travelling queer centred sexual embodiment retreat program.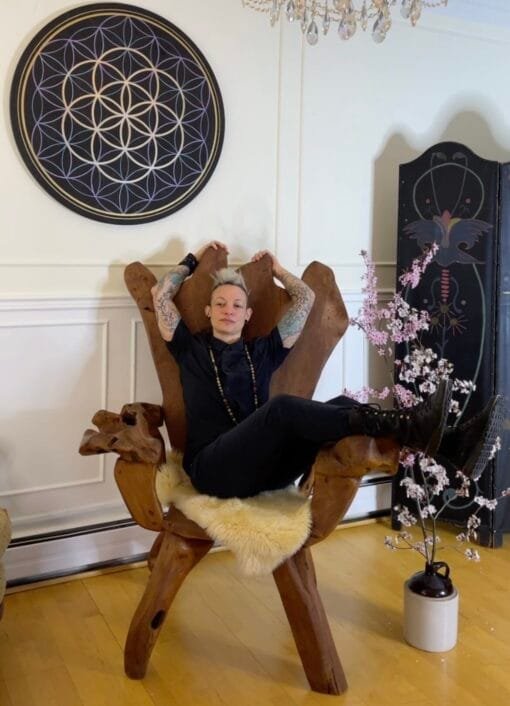 they VALUE
I value the freedom to practice radical self expression. This goes for myself and others. I value and support autonomy and agency. I believe that we can cultivate wellness from within. We all have inner pharmacies that guide our personal healing journeys.
Curiously tapping into our desires through play is transformative. I value having access to spaces that welcome respect, fresh perspectives, and supporting unconditional love. Sacred ritual spaces held together by shared intentions, respected boundaires and clear agreements.
I believe we are all responsible for our own experiences. I take ownership for my domain. This includes thoughts, emotions, actions, needs, desires and care.
You are so welcome, means that your glorious and not so glorious parts of you. How are you showing up today?
To deepen your understanding of my values check out my Transformational Heartist Manifesto. Here you will find the guiding principles that I bring to my ritual spaces.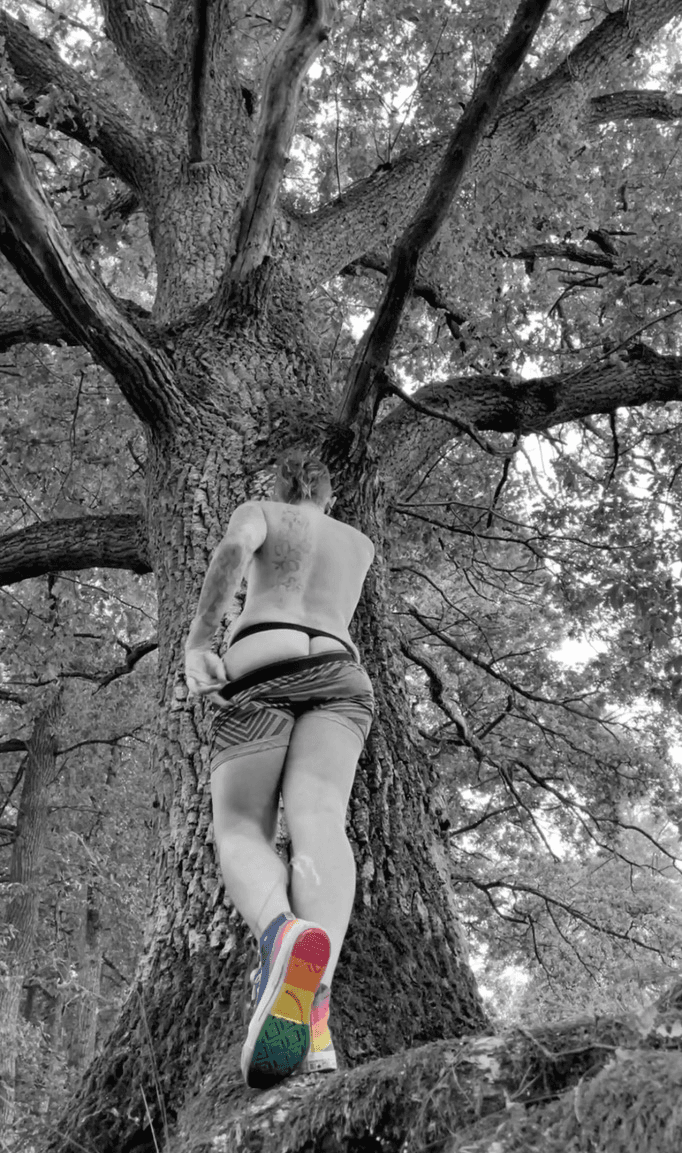 Curious about Embodiment?
Book a complimentary call to discover how I can support your journey towards authentic sexual expression and erotic embodiment. Together we will co-create the ideal sessions to reach your deepest desires.